Press release
NLnet, ISPConnect and DHPA bring together online sector around cyber resilience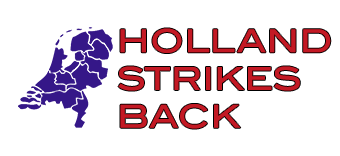 Leidschendam, September 23rd 2014 – On October 28th 2014 NLnet foundation, ISPConnect and DHPA are organising the conference "Holland Strikes Back: Dutch Initiatives against Cyber Attacks and Abuse". By joining forces they are able to present the key Netherlands initiatives against cyber attacks in one event.
The Netherlands are an international player in the area of internet infrastructure, and because of that the country is also an attractive target for cyber attacks. At the same time The Netherlands harbours many activities in the area of ICT innovation and the online sector, industry and the public sector increasingly expand their defensive capacities against cyber crime.
On October 28th a number of prominent speakers will present the key Netherlands' initiatives against cyber attacks. Among others Dick Schoof (NCTV), Gert Wabeke (KPN), Dr. Michel van Eeten (TU Delft), Barend Sluijter (NCSC), and Jan Piet Barthel (Netherlands Science Foundation/NWO) will talk about subjects such as DDoS attacks, NaWas, AbuseHub, Secure Peering, ethical hacking, Secure DNS and collaborations in the European context.
The Netherlands are home to many leading iniatives in the area of internet security and robustness, often significant for the entire global sector. , states Marc Gauw, general director of NLnet foundation, but the knowledge about them often remains exclusive to a limited number of stakeholders. It was time to bring it all together.
Simon Besteman, Director of ISPConnect: We will give attention to the increasing abuse of internet and what the consequences are for companies and others. After that we will go into detail with some current and upcoming initiatives to fight cyber crime.
With a strong programme, made possible through the support of Infradata, ASP4all, HSD, NL-ix, Surfnet, SIDN, Verisign and Ziggo, together with an abundance of networking opportunities, the organisation expects to draw over 200 visitors to De Rijtuigenloods in Amersfoort (NL).
The collaboration between different parties within the online sector and the government is a good sign. Cybercrime is prominent on the agenda and luckily this initiative allows us to offer a strong platform to share IT knowledge with each other. States Michiel Steltman, Director of DHPA.
Holland Strikes Back is part of Alert Online, the national awareness campaign for cyber prevention from the Ministry of Security and Justice. For more information and to sign up we refer to hollandstrikesback.nl.