Webinar Recording of Carlo Piana & Alberto Pianon on SBOM and the Cyber Resilience Act
The recording of Carlo Piana & Alberto Pianon webinar is now available online. They talk about the importance of the Software Bill of Materials (SBOM) in light of the upcoming Cyber Resilience Act (CRA) and product liability legislation in Europe.
Carlo Piana goes into the possible consequences of the CRA for open source and Alberto Pianon talks about OpenChain which works towards a open source software supply chain with trusted and consistent compliance information.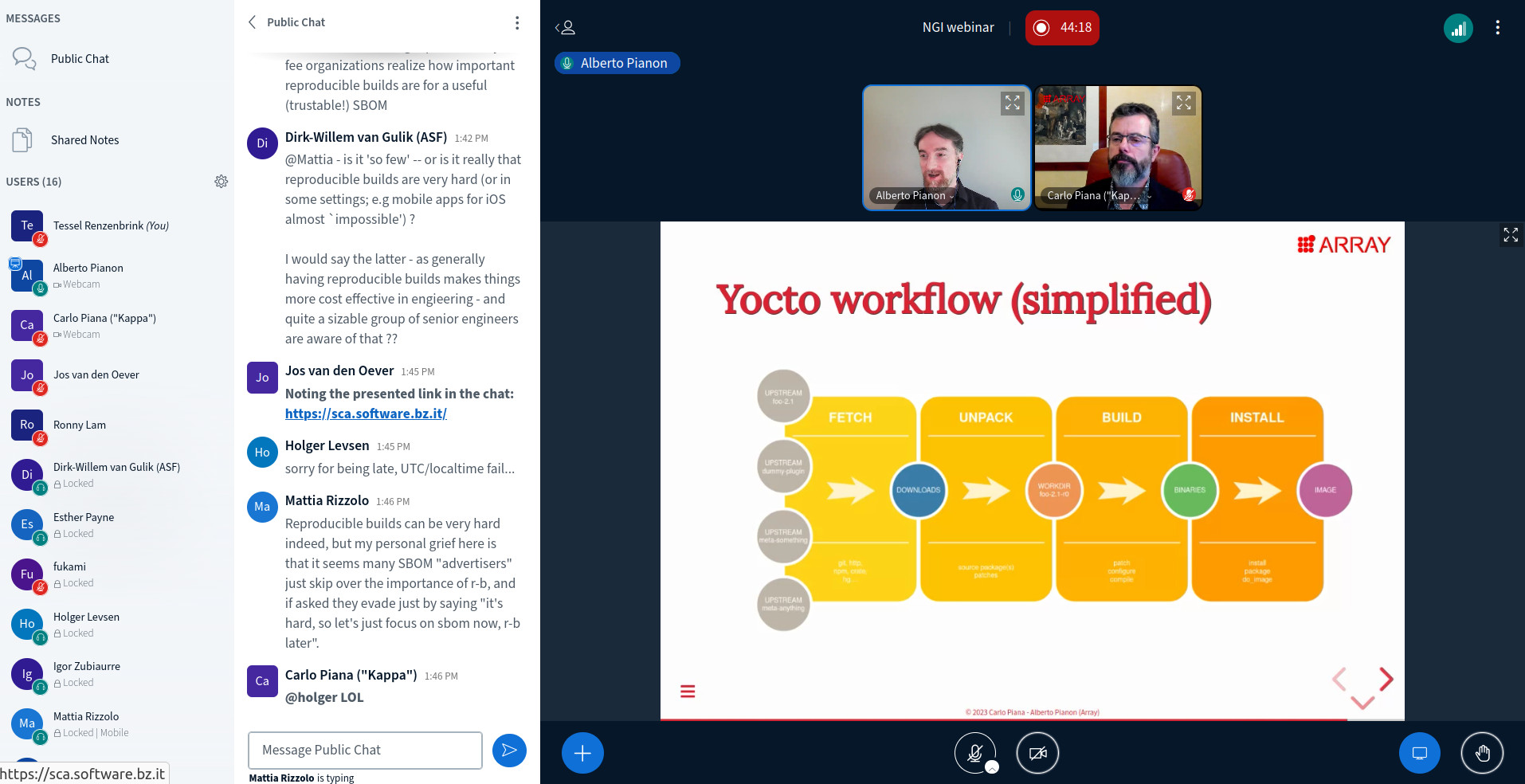 About Carlo Piana & Alberto Pianon
Carlo Piana is a lawyer and digital freedom advocate. A qualified attorney in Italy, Piana has been practicing IT law since 1995, focusing his practice on software, technology, standardization, data protection and digital liberties in general. He represented Free Software Foundation Europe and the Samba Team in the largest antitrust litigation in Europe, arguing before the Court of Justice and the European Commission in a ten years long confrontation. This led to the confirmation of the decision against Microsoft and to the opening of a phase of more openness of its protocols and more competition in the browser field. He has assisted several projects and companies in devising their open source strategy from licensing to governance, from trademark registration to internal policies, dedicating countless pro bono hours to the cause. He is also a board member of the Open Source Initiative.
Alberto Pianon A long standing activist and user of Free and Open Source Software, Alberto is a qualified lawyer in private practice in Vicenza, Italy. His practice covers intellectual property, cyberlaw and copyright law, with a particular focus on open source licensing and compliance, especially in the embedded/IoT field. He is member of the Legal Network of the FSFE and partner of OpenChain in Europe together with Carlo Piana (Array).
Webinar series: The Ins and Outs of Open Software Supply Chain Management
Carlo Piana & Alberto Pianon's talk is the third in a series of webinars about open source supply chain management. The series will explore topics such as the software bill of materials, legal consequences, tooling, and the Cyber Resilience Act.
All episodes start at 13.00 at CEST (Amsterdam, Berlin, Rome).
Related NGI projects