Erik Huizer wordt vierde Nederlander in Internet Hall of Fame
HongKong, 8 april 2014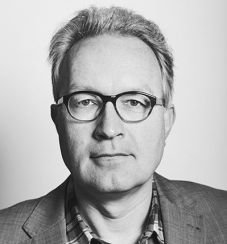 De Nederlandse internetpionier Dr. Erik Huizer is vandaag in Hong Kong tijdens een feestelijke ceremonie samen met andere pioniers zoals Douglas Englebart, Paul Vixie en Radia Perlman opgenomen in de internationale Internet Hall of Fame. Na de (in Duitsland geboren maar in Nederland werkzame) Daniel Karrenberg, Teus Hagen en oud-SURFnet-collega Kees Neggers is Huizer de vierde Nederlander die is opgenomen is in deze wereldwijde eregalerij van interpioniers. In totaal maken er nu 87 mensen deel uit van de Internet Hall of Fame.
Huizer was tussen 2007 en 2013 voorzitter van de raad van toezicht van NLnet, en is in het dagelijks leven CTO van het onderzoeksnetwerk SURFnet en hoogleraar internettoepassingen aan de Universiteit van Utrecht.
'Global connector' Erik Huizer raakte vanuit SURFnet betrokken bij het opkomende internet, en heeft sindsdien veel belangrijke rollen vervuld in de internetwereld - onder meer binnen de Internet Engineering Task Force (IETF), Internet Architecture Board (IAB), Internet Research Task Force (IRTF), Internet Society (ISOC), en Public Interest Registry (de registry achter .org). Hij is auteur van een aantal belangrijke RFC's die destijds niet alleen het IETF-standaardenproces vastlegden maar ook de procedures van de werkgroepen. Hij gaf ook sturing aan de keuze voor cryptografie in internetprotocollen binnen de Internet Architecture Board (IAB).
Huizer heeft een belangrijke bijdrage geleverd aan de internationalisering van de IETF door het organiseren van de eerste IETF-bijeenkomst buiten Noord-Amerika, in Amsterdam, in juli 1993. Tussen 1991 en 1995 was hij Area Director voor Applications binnen de IETF and en vanuit die hoedanigheid lid van de Internet Engineering Steering Group. Van 1995-2002 was hij lid van de IAB, en van 1999 tot 2002 voorzitter van de IRTF. Hij maakte deel uit van de Internet Society Board of Trustees van 2002 tot 2007, en zit nog steeds in de Raad van Advies van Internet Society Nederland. Hij maakt deel uit van het ICANN Strategy panel on the Internet Governance Ecosystem. Hij is gepromoveerd in de vastestoffysica aan de TU Delft.