Webinar: How To Make Your Digital Product Accessible For All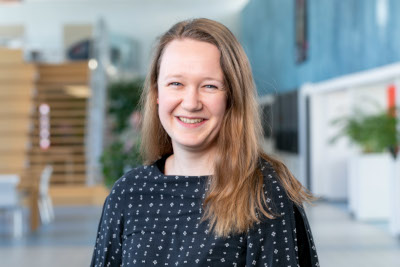 Charlotte Swart on accessibility
Thursday September 21, 2023. 13.00 - 14.00 CEST
Join us for the webinar on digital accessibility with Charlotte Swart. She will share the most common issues and demonstrate an accessibility audit by operating a website by keyboard or voice-over only. If you think accessibility is important but don't know where to start, this webinar will give you insight.
Watch the recording
This webinar took place on September 21, you can watch the recording here https://bbb.protagio.nl/playback/presentation/2.3/e156bbe10c5967b48f606f4ec5b14e818ba4877e-1695293086307
About Charlotte Swart
Charlotte Swart is a user experience researcher at HAN University of Applied Sciences (NL). She studied Interaction Design and enjoys making the digital world more user friendly. Her main activities are usability testing, accessibility audits and inclusive ux-design. She recently did a study on plain language in government communication. Charlotte leads the auditing team for NGI0 projects.
NGI0 and accessibility
NGI0 assists projects not only financially but also practically with support services. The goal of practical support is to improve the quality and inclusiveness of projects and contribute to the maturity of the digital commons. Accessibility quickscans are one of the services offered. In this webinar Charlotte shows how to get started with making digital tech more accessible.
Partner webinar: Han University of Applied Sciences
In Partner webinars partners of the NGI0 coalition introduce themselves and share knowledge about their area of expertise. HAN University of Applied Sciences (NL) offers education to students and has around 50 research groups. Their research is practice-based and in collaboration with regional organizations. The research group Inclusive Digital Design & Engineering is led by Eric Velleman offers Accessibility support to NGI projects.
---