ViewerJS
A multiformat document viewer for embedding, combining WebODF.js and PDF.js
Is your website still littered with unfriendly commands to your users like "In order to read this document, you must install Acrobat Reader"? Start using viewer.js today, so that your visitors can read safely read documents online within your own website.
Users hate switching between applications as they are browsing the web. Just adding links with downloads all over your site is seen as unprofessional, lousy UX and oldfashioned. Yet sometimes all you have are a bunch of documents you need to show, and manually converting each of them to native content on your site is just not practical. In addition, more and more users are becoming aware that downloading documents from the web and then running them outside of the browser is a major security risk - in fact one of the most common ways in which people are infected with malware on their computers.
View some examples or just try it out on your own site.
The heavy lifting in Viewer.js is done by these awesome projects:
PDF.js (by Mozilla)

PDF.js is a library created by Andreas Gal and others at Mozilla Labs. It is an HTML5 technology experiment that explores building a faithful and efficient Portable Document Format (PDF) renderer without native code assistance. PDF.js is community-driven and supported by Mozilla Labs. Its goal is to create a general-purpose, web standards-based platform for parsing and rendering PDFs, and eventually release a PDF reader extension powered by PDF.js.
Visit project website
WebODF (by KO GmbH)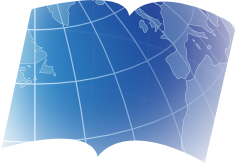 WebODF is a JavaScript library previously funded by NLnet that shows office documents created by KO GmbH. It was started by Jos van den Oever at KO and is now developed by a growing team including external collaborators. It makes it easy to add Open Document Format (ODF) support to your website and to your mobile or desktop applications. It uses HTML and CSS to display ODF documents.
Visit project website
KO GmbH