Webinar: Free Software Legal Education Workshop
Lina Ceballos and Gabriel Ku Wei Bin (FSFE)
Thursday November 2, 13.00 - 14.30 CET
The Free Software Foundation Europe's Lina Ceballos and Gabriel Ku Wei Bin will talk about legal topics relating to Free Software. They will explain basic legal concepts such as licenses, copyright law and other legal topics important for developers and the Free Software community in general.
The 40-minute talk will be followed by a 20-minute demonstration of how to make licensing your Free Software projects easier with FSFE's REUSE initiative. Copyright and licensing is difficult, especially when reusing software from different projects that are released under various different licenses. REUSE provides a set of recommendations to make declaring licenses easier. After the talk and the demonstration there will be time for questions and answers.
Watch the recording
This webinar took place on November 2, you can watch the recording here https://vc.ngi-0.eu/playback/presentation/2.3/12a3e70f84993d6c6f90efcc90fd77ce261fae24-1698925511799.
About Lina Ceballos and Gabriel Ku Wei Bin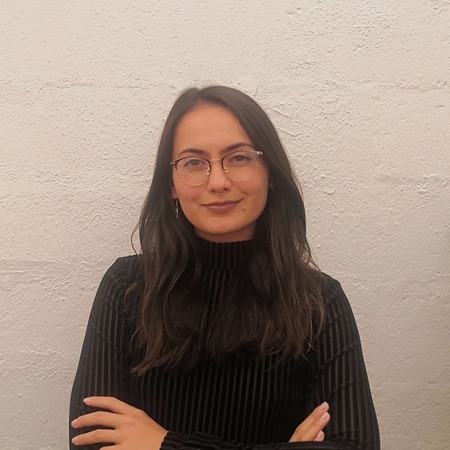 Lina Ceballos has studied Law, and holds a Master's degree in Political Science. She is now part of FSFE's legal and policy team. She has gained experience in advocating for Free Software among decision-makers and public administrations. Lina has experience in legal issues and licence compliance as well as in monitoring legislative processes at the European level. She currently coordinates the REUSE initiative, and contributes to the Public Money? Public Code! campaign.
Gabriel Ku Wei Bin is a Legal Programme Manager at the FSFE. Originally from Singapore, Gabriel is a former human rights and constitutional law researcher, as well as a former commercial lawyer. At the FSFE, Gabriel manages the FSFE's legal projects, including its involvement in a number of European Commission funded projects, including the NGI0 projects. Additionally, Gabriel administers the FSFE's Legal Network of lawyers around the world involved in Free Software, in order to to promote discussion and foster better knowledge of the legal constructs that back Free Software.
Partner webinar: Free Software Foundation Europe
In Partner webinars partners of the NGI Zero coalition introduce themselves and share knowledge about their area of expertise. The Free Software Foundation Europe is a charity that empowers users to control technology. The FSFE helps individuals and organisations to understand how Free Software contributes to freedom, transparency, and self-determination. It enhances users' rights by abolishing barriers to Free Software adoption, encouraging people to use and develop Free Software, and providing resources to enable everyone to further promote Free Software in Europe.
NGI0 support service: FSFE (DE) offers copyright compliance and license due diligence support. They advise on best practices copyrights and license compliance, offer assistance with tooling & creation of SPDX headers, and can assist with legal strategy on emerging copyright issues.
---